Another unique FeelQuest Retreat experience - women only!
This retreat is for you:
if you love freedom
if you want to find your inner power and authentic voice
if you love horses and are seeking that special connection with these noble animals
You don't need to be an experienced rider - we work in a very soft, conscious way so you can overcome any fears you may have
"This retreat has been so impactful that I am now describing my life as "before / after Georgia". It is very difficult to describe the magnitude of the experience in words. The enormous amount of self discovery, conquering of fears, being empowered to take control of my life again are some of the many outcomes of the retreat, inspired by the magnificent horses and the beauty of nature as well as the two amazing facilitators Monica and Maria. I think everyone should have this experience at least once in their life!" 
Carina, November 2021
Are the horses calling you, but in a different way?
Was your initial dream to be with horses different than what you experienced in reality?
Come with us to Georgia to spend time from the ground and the saddle with a herd of over 80 free roaming horses... 
In a combination of coaching, meditation, sound healing and respectful interactions with the horses both from the ground as well as riding, you will find out what you are capable of and can be your authentic self.
We will show you how to find the unique, soft connection with the horses where both you and the horses simply are. 
Where you are you.
And the horse can be the horse. 
A connection of two species to support each other, to grow together, to fly together...

Learn how horses are in their most natural state, and how easy it can be to connect with them.
Work with our team and a herd of over 80 horses in the plains of Georgia to overcome all barriers and fences, feel carried and supported in being who you are meant to be and return back home with the energy and confidence to live your life with joy and happiness.
Where? Vashlovani National Park, 4 hours from Tbilisi airport
When? 9 to 15 October 2023
Who? Any woman who is seeking authentic connection - to the horses, to yourself and to those around you. Get reassurance about what is right for you, who you truly are, and with the support of the horses step forward confidently after this one week journey!
How much?  2,590 USD
including full coaching program, daily horse back riding, accommodation, sightseeing, food and drinks - limited to 7 participants only. Flights separate. 
Please note for 2023 we are fully booked. 
Next years dates are 7-13 October 2024
What to expect
Experience Georgian hospitality, dive into a journey of self-empowerment and self-growth, and let the space inside you be filled with strength and confidence...
A week in nature, in a small group of likeminded people, with deep personal inner work together with the horses. 
Be ready to work on yourself and discover who you really are and what you are capable of.
Get away from crowded cities, declutter your thoughts and emotions, and return to your own inner nature and strength.
With a mix of Horse guided Empowerment® coaching sessions, conscious riding, meditations in nature, nature walks and shared experiences - this trip will allow you to confidently take the next steps in your career or life.
Think horses, more horses, and vast plains... no fences, no borders....
A place where you can truly free your inner wisdom, be 100% authentic, wild and real.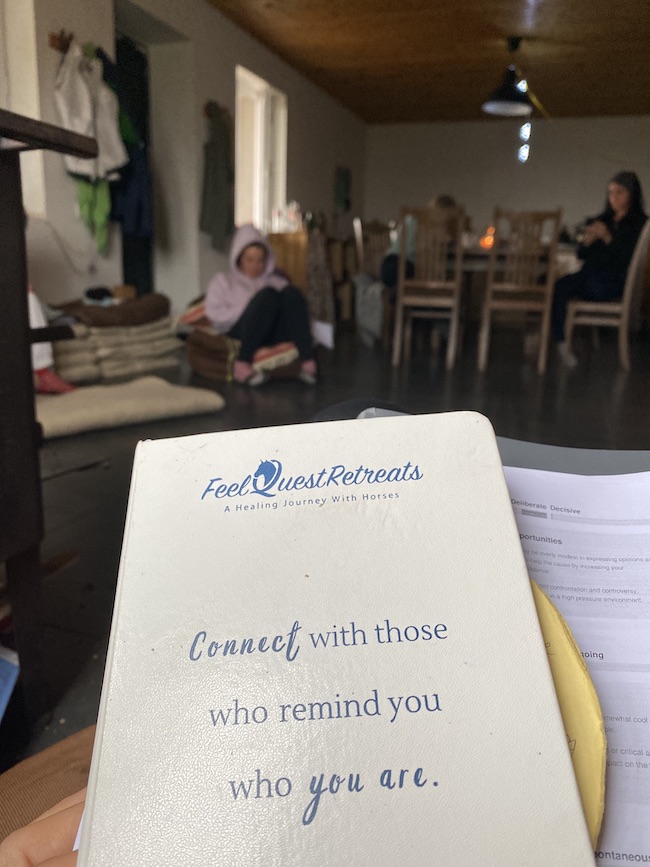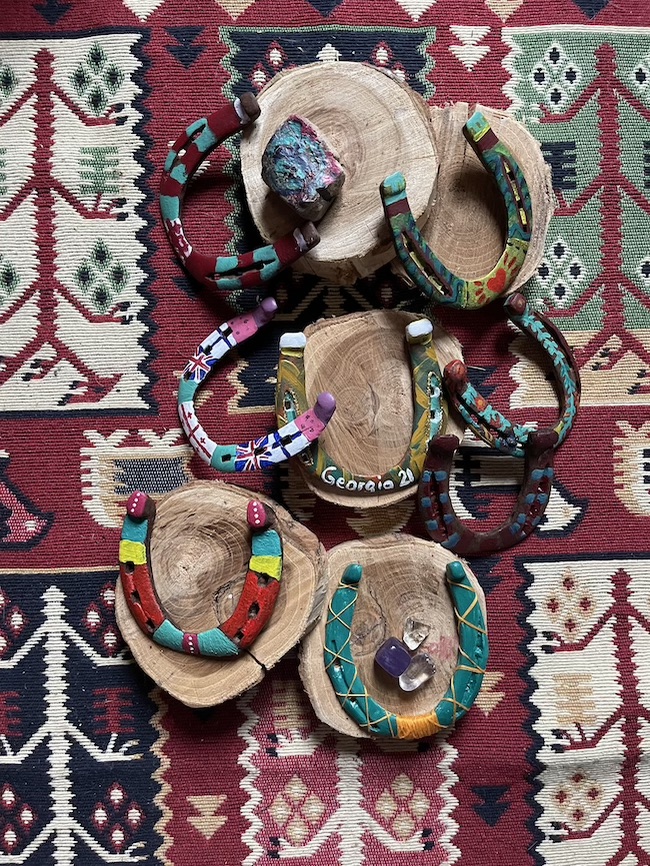 Who should join?

The trip is open to any women who needs this space and freedom to breathe, and take clear steps from a place of inner calmness.
Women who love horses, and seek to connect with them in an honest, kind and respectful way.
Let the horses help you overcome any fears or anxieties that are keeping you stuck in life. 
Break with old patterns and traumas and be open to fully embrace a new you.
Spread your wings and fly...

How can I get there?
You can fly to Tbilisi, Georgia where we will meet and start the journey together.
After a night in the city we are being transported to Sosos farm in Vashlovani Nationalpark where we will stay to work with the horses and then return to Tbilisi.
Travel to Georgia is relatively easy when coming from the United Arab Emirates as well as most other countries. For the full regulations, and all up to date travel restrictions, please visit the website of the Ministry of Foreign Affairs of Georgia.
What is included?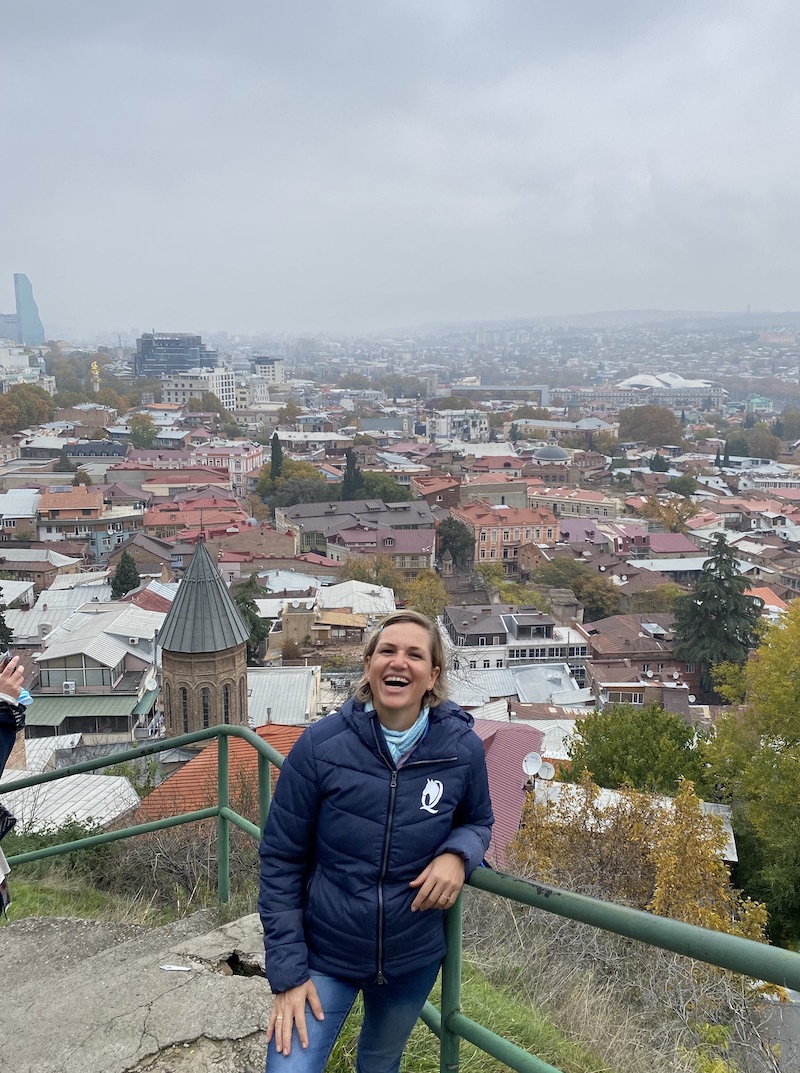 Our trip includes

airport transfers
pickup transfer to and back from your Tbilisi hotel to the farm
Vashlovani Nationalpark National Park entrance fee

2 nights in Tbilisi Hotel (3 star hotel in the old town) with breakfast and dinner on first and last night
4 nights in Vashlovani farm guesthouse (shared double rooms, shared bathrooms)

All meals and drinks

Visit to local female carpet workshop as well as Sighnaghi winetown  

Traditional Georgian Supra (feast) 

Herd of more than 80 horses with daily horse riding option (you decide how often and how long you want to ride!)

Daily guided interactions, coaching and therapy with the horse herd to make sure you reach your personal goals for the journey
Ideally you should have some previous horse riding experience, but you don't need to be a confident rider! This is the perfect place for those who are nervous, had negative experiences or just slowly want to return to the saddle in a conscious, soft and respectful way, without anything being forced
Not included
International flights to and from Georgia/ Tbilisi Airport
Sightseeing in Tbilisi
Private expenses, additional snacks
Insurance - please ensure you have good international health coverage. We are going to be in nature, away from civilization, and every participant needs to take responsibility for their own safety and health