Another unique FeelQuest Retreat experience - women only!
This retreat is for you:
if you love freedom
if you want to find your inner power and voice
if you have a love for nature and wilderness
if you have dreams and want to work on them!
"This retreat has been so impactful that I am now describing my life as "before / after Georgia". It is very difficult to describe the magnitude of the experience in words. The enormous amount of self discovery, conquering of fears, being empowered to take control of my life again are some of the many outcomes of the retreat, inspired by the magnificent horses and the beauty of nature as well as the two amazing facilitators Monica and Maria. I think everyone should have this experience at least once in their life!" 
Carina, November 2021
Are you looking for something different?
Are you going through a change in your life?
Maybe you just went through a break off, lost someone dear to you, or lost your job and need to find out what is next?
Did you move to a new place or phase in life?
Together, let's turn vast emptiness into a canvas of possibilities!
Find out what is holding you back, and then return home to launch into the void!
Step into your future full of confidence, clarity and fresh energy!
Work with our team and a herd of over 100 horses in Georgia to overcome all barriers and fences, feel carried and supported in your decision, stop procrastinating and return back home with the energy and confidence to launch and fill up your life!
Launch your new business, launch your new life, launch the new YOU!
Where? Vashlovani National Park, 4 hours from Tbilisi airport
When? 6 to 13 May 2023 and again 9 to 15 October 2023
Who? Any woman who is going through a big change in life and is hesitating: How can you fill the vast space ahead of you with fulfilling possibilities? Get reassurance about what is right for you, tap into your warrior mind, and step forward confidently after this one week journey!
How much?  2,590 USD
including full coaching program, accommodation, food and drinks - limited to 6 participants only. Flights separate. 
What to expect
Experience Georgian hospitality, dive into a journey of self-empowerment and self-growth, and let the space inside you be filled with strength and confidence...
A week in nature, in a small group of likeminded people, with deep personal inner work.
Be ready to work on yourself and discover who you really are and what you are capable of.
Get away from crowded cities, declutter your thoughts and emotions, and return to your own inner nature and strength.
With a mix of Horse guided Empowerment® coaching sessions, meditations in nature, nature walks and shared experiences - this trip will allow you to confidently take the next steps in your career or life.
Think horses, more horses, and vast plains... no fences, no borders....
A place where you can truly free your inner wisdom, be 100% authentic, wild and real.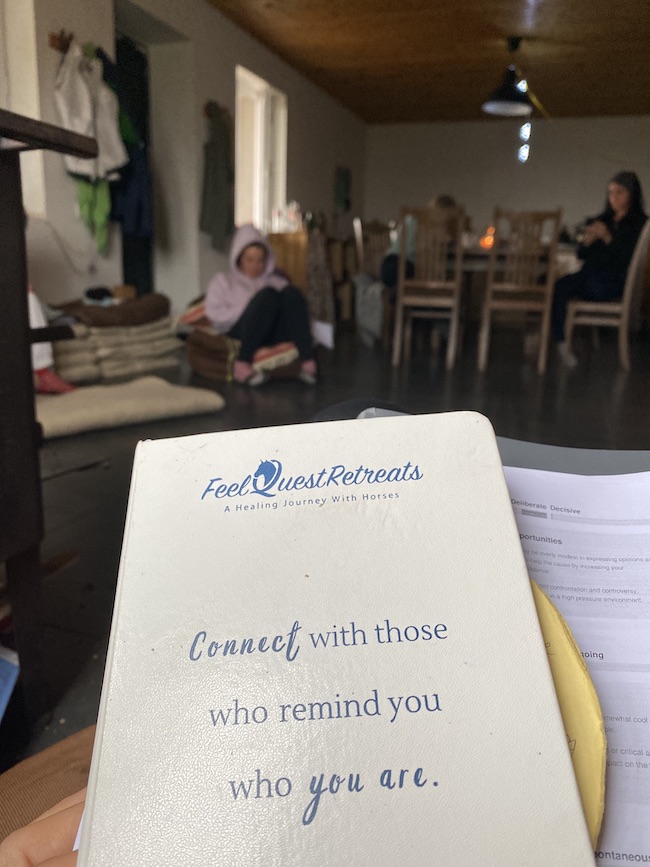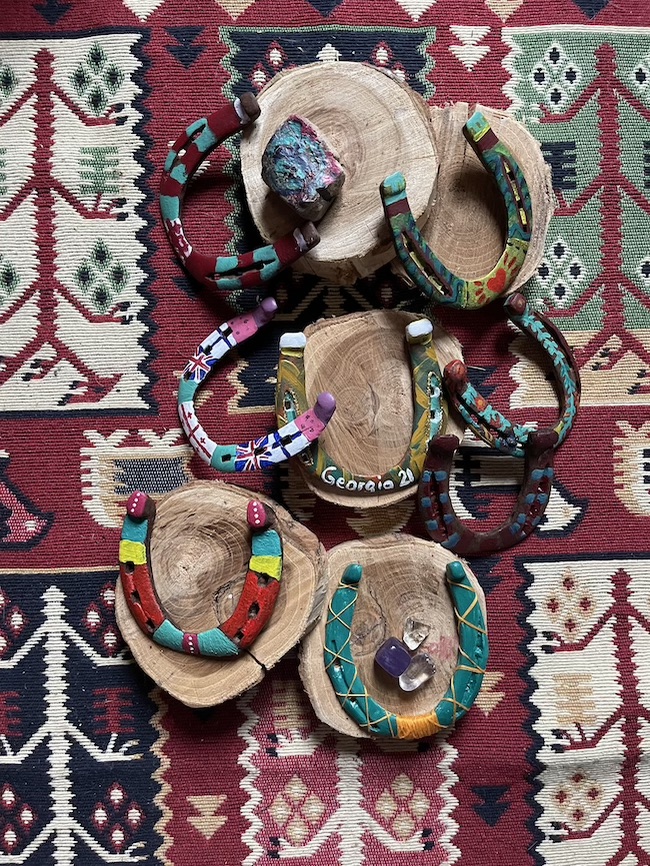 Who should join?

The trip is open to any women who needs this space and freedom to breathe, and take clear steps from a place of inner calmness.
Do you want to break free from what is keeping you stuck in life?
Break with old patterns and traumas and be open to fully embrace a new you.
Spread your wings and fly...

How can I get there?
You can fly to Tbilisi, Georgia where we will meet and start the journey together.
After a night in the city we are being transported to Sosos farm in Vashlovani Nationalpark where we will stay to work with the horses and then return to Tbilisi.
Travel to Georgia is relatively easy when coming from the United Arab Emirates as well as most other countries. For the full regulations, and all up to date travel restrictions, please visit the website of the Ministry of Foreign Affairs of Georgia.
What is included?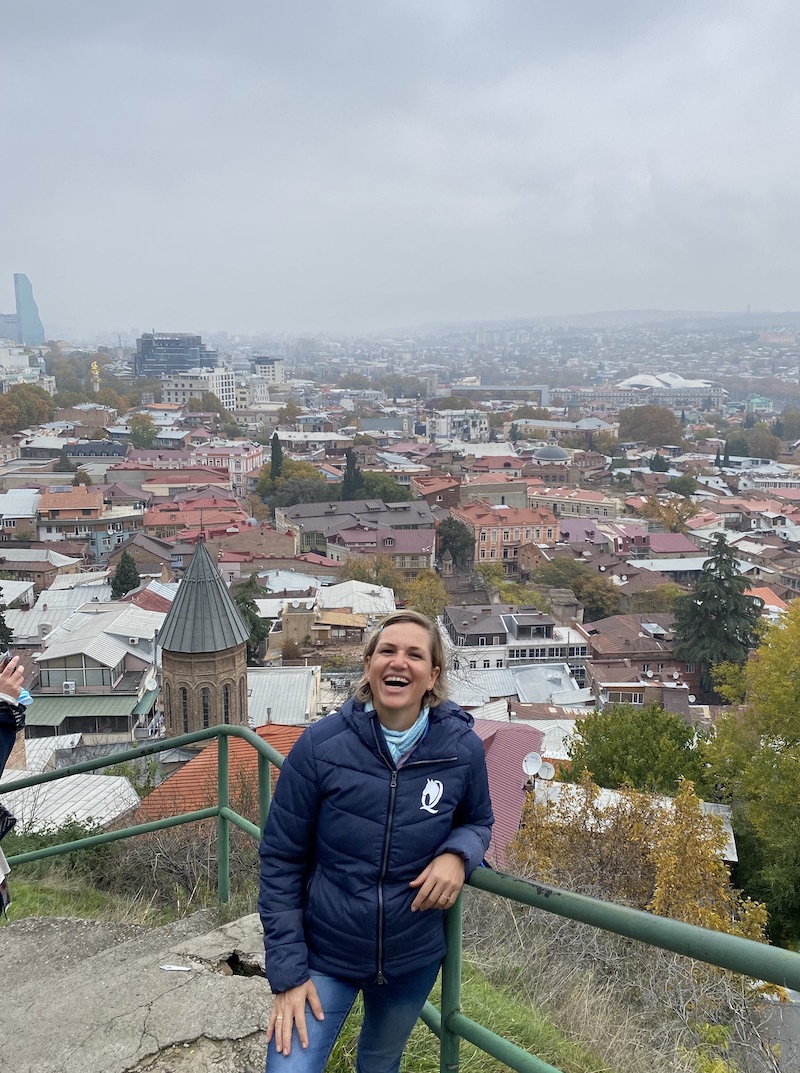 Our trip includes

airport transfers
pickup transfer to and back from your Tbilisi hotel to the farm
Vashlovani Nationalpark National Park entrance fee

2 nights in Tbilisi Hotel (3 star hotel in the old town) with breakfast and dinner
5 nights in Vashlovani farm guesthouse (shared double rooms, shared bathrooms)

All meals and drinks while on the farm

Visit to local female carpet workshop as well as Sighnaghi winetown  

Traditional Georgian Supra (feast) 

Herd of more than 100 horses with horse riding option 

Daily guided interactions, coaching and therapy with the horse herd to make sure you reach your personal goals for the journey
Horse riding is possible anytime and included in the price, but not necessary, and you don't need any horse experience to participate in the retreat
Not included
International flights to and from Georgia/ Tbilisi Airport
Sightseeing in Tbilisi
Private expenses, additional snacks
Insurance - please ensure you have good international health coverage. We are going to be in nature, away from civilization, and every participant needs to take responsibility for their own safety and health. 
PCR tests if needed